What Are the Benefits of Social Media Marketing Services?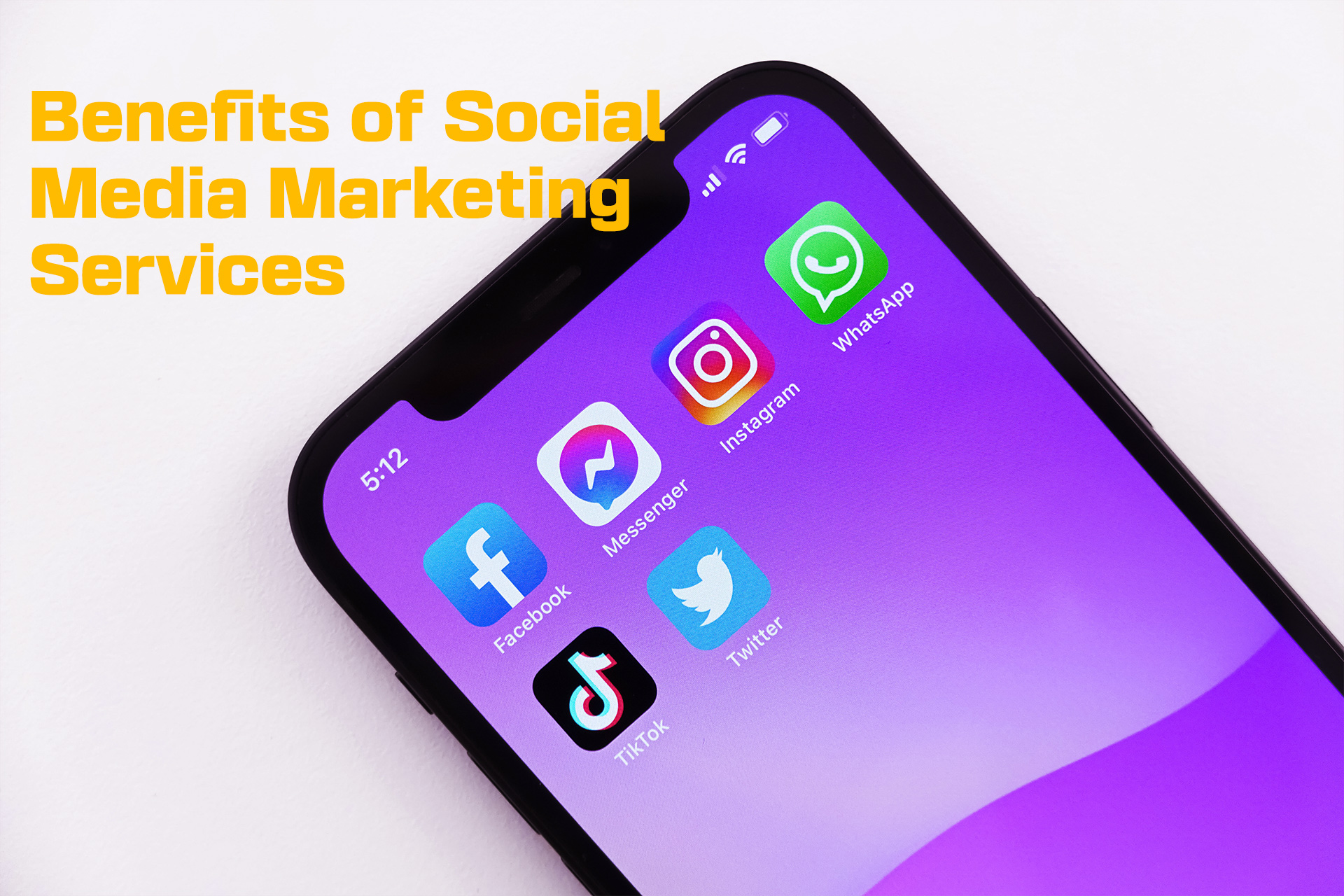 Does your company need brand awareness? Do you need to achieve a decisive customer experience? Does your brand need to scale up its brand recognition or recall value? Well, if you have answered positively to any one of these, then that means you are in dire need of a digital marketing agency. Outsourcing your social media marketing needs to an experienced and qualified company like Digital Rhetoric, a Social Media Marketing Agency in Pune would be your best bet as not only will you get results at great turnaround times but it will also bring you the biggest bang for your buck. 
It is a given that people spend more and more time on social media as time progresses. A survey conducted by Social Media Today in 2017, showed that people will spend a larger average of time on social media than on eating or socializing the traditional way. A more recent study indicated that this trend is on the rise and is definitely here to stay. Year after year, social media is getting more eyeballs and increasing time from users globally. 
So what should an intelligent business owner learn from this?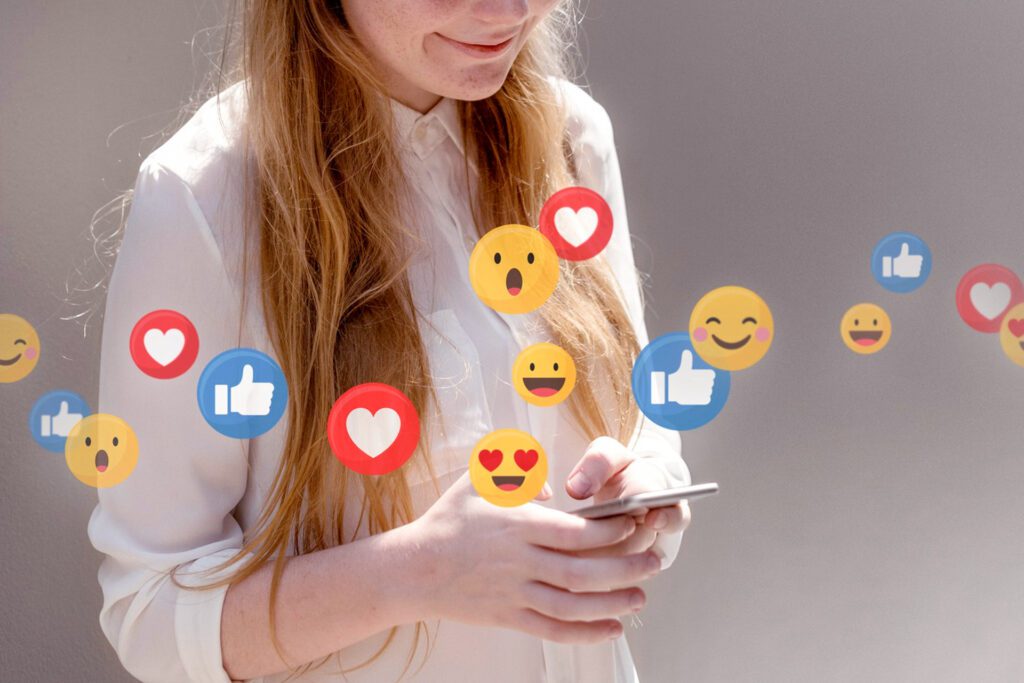 It is about time that businesses understood that in order to succeed they need to bank heavily on Social Media Marketing Services. Each and every brand has a different customer base according to the demographics of the business goal. To reach these prospective customers, the best way is through social media marketing. 
Let us elaborate on this. We know that people discover or learn about brands on social media more often than not. Customers will follow and shop from platforms like Facebook, Instagram, YouTube, LinkedIn, and more. If you aren't on these social media platforms, you haven't even begun to scratch the surface of marketing your brand well. 
Want success that is considered remarkable by your competitors? All you need to do is get great marketing done on social media and you can watch the sales figures start topping the charts. All this besides, building brand advocates and driving leads. At Digital Rhetoric, you will find all this and more. Digital Rhetoric, Pune is an agency that has all the marketing mediums and strategies on offer under one umbrella. We can guide you through the entire gamut of marketing, be it social media and its benefits which are supported with stats, data analysis, and hacks, or how to make the best marketing strategy for your business and plan it. 
The seven best social media marketing platforms:
Facebook
YouTube
Instagram
Twitter
LinkedIn
TikTok
Snapchat
So what exactly is social media marketing?
Social media marketing is a branch of digital marketing that uses social media portals that are popular to get to your brand's target audience and achieve your brand's marketing goals. Although it is not as simple as it sounds. Goals need to be set and measured consistently and they have to be ever-evolving. This required a constant lookout at the stats and a strategy that is on point at all given times. 
This includes:
Profile management and optimization.


Consistent posting of creatives, stories, and videos for the correct representation of your brand to attract the target audience.


Online reputation management by responding to comments, shares and likes.


Follow backs and engagement with customers, followers and influencers for brand community building.
While all this can be done organically, there is also an aspect of paid social media that is as important. By advertising through paid social media, you can target the right audience for your brand in large volumes.
Benefits of social media marketing:
The compelling part of social media is its far-reaching usage and resourcefulness, and all this for free when done organically. Some specifics of social media marketing:
Humanisation of your brand: You know your market, and you want to be a big player there, right? Social media enables you to participate actively in that arena. Create an impression with a convenient audience persona using interactive posts on your profile for better engagement. This will create brand familiarity which then will make the audience connect and trust your brand. 


Increase traffic to your website: Social media is the best way to drive traffic through your brand's profile link, blog post links, ads etc. 


Lead generation and conversion: These platforms have incorporated many features that make it very convenient for you to generate leads and convert them. Namely, Instagram shops, Facebook marketplace, CTA (Call To Action) buttons, DM (Direct Messaging) and "Book an appointment with us" facility.


Boost brand awareness: Social media platforms gained popularity because of their heightened visual content. Also, the visibility is spread across a huge audience given the nature of these portals. This increases brand awareness which in turn converts to better results across the other campaigns.


Relationship building: For network marketing, you need both direct and indirect communication with your audience, much of which can lead to audience building and higher conversion rates. Connect directly, gather feedback, have topical discussions and achieve your marketing objectives. 
The Power Lies in Social Media Marketing Statistics:
There! We said it and you believed it? Let us give some facts and figures that will explain why we know our craft well.
A gigantic number of 3.96 billion total social media users across all platforms was recorded in January 2022.


An average of 7 different social media platforms are visited by users across a month.


A good and productive experience on social media by a business owner will get a recommendation to their network by a whopping 70%


On average, 12 Facebook ads are clicked on by an average user monthly. 


The frequency of research on Instagram is 81% of people for products and services.


When a Twitter user gets a response to their tweet, about 80% of users feel positive about a brand or business.


LinkedIn business decisions are driven by 4 out of 5 people.


A colossal 93% of marketers globally use social media for business.
The indispensable tools of social media:
Every business will have to have a different marketing strategy but all in all, some fundamentals remain the same. The commonalities are given here for your reference:
Know your audience: Get the whole picture of your target audience. What do they like, what platforms are of their preference, what is their typical time of the visit and why, what is the content that they like, who, besides you are the following in a similar category and more such information? This will help you evolve your strategy better.


Brand Identity: What is your brand message and how do you want to convey it so that it is perceived in the way that you want it to be?  What emotion or feeling do you want to associate with your brand when your audience views it?


Content Strategy: Social media has a big level of spontaneity attached to it but you will need to structure your content so that you maintain consistency, have a brand voice and have the commitment to produce quality content at a time interval that suits your brand. 


Insights: Analytics that are quantifiable will help with strategy. This will include how far-reaching your brand is, relatable and shareable content, the apt times to post taking time zones into account and more.


Routine activity: If your marketing strategy is to use social media platforms, then you should know that these are real-time platforms and one cannot slack here. Regular posting, staying on top of your brand engagements, responding accurately to comments regularly, keeping up with the current trends on all platforms as well as maintaining profiles meticulously.


Radical approach: Social media platforms are not meant for a brand pitch. A focused approach to interesting content with intent will add value and help build the brand around you. This is an organic way of promoting your business and also getting others to promote it for you.
Social Media Marketing Plan: A roadmap to brand strategy, final thoughts.
So now that you know the main stuff, let's get started. Choose the correct platforms for your business, set your goals and objectives, use analytics to identify engagement and adjust according to target audience demographics. 
Also, a few tips are in order. Content is king so create varied content, be consistent in posting and also pay attention to participation for engagement. Go ahead and use content creation tools available in both free and paid versions. Keep curating your feed by repurposing, reposting and recycling content. Track data to measure success and give paid social a try, it is a must to see the miracles of social media marketing unfold at a greater turnaround time. 
And you are good to go! And of course, think of us at Digital Rhetoric to give you the push in the right direction, so to speak. We will help your brand grow and go places as we are the masters of our craft. Reach out to us.