Why is Online Reputation Management Important?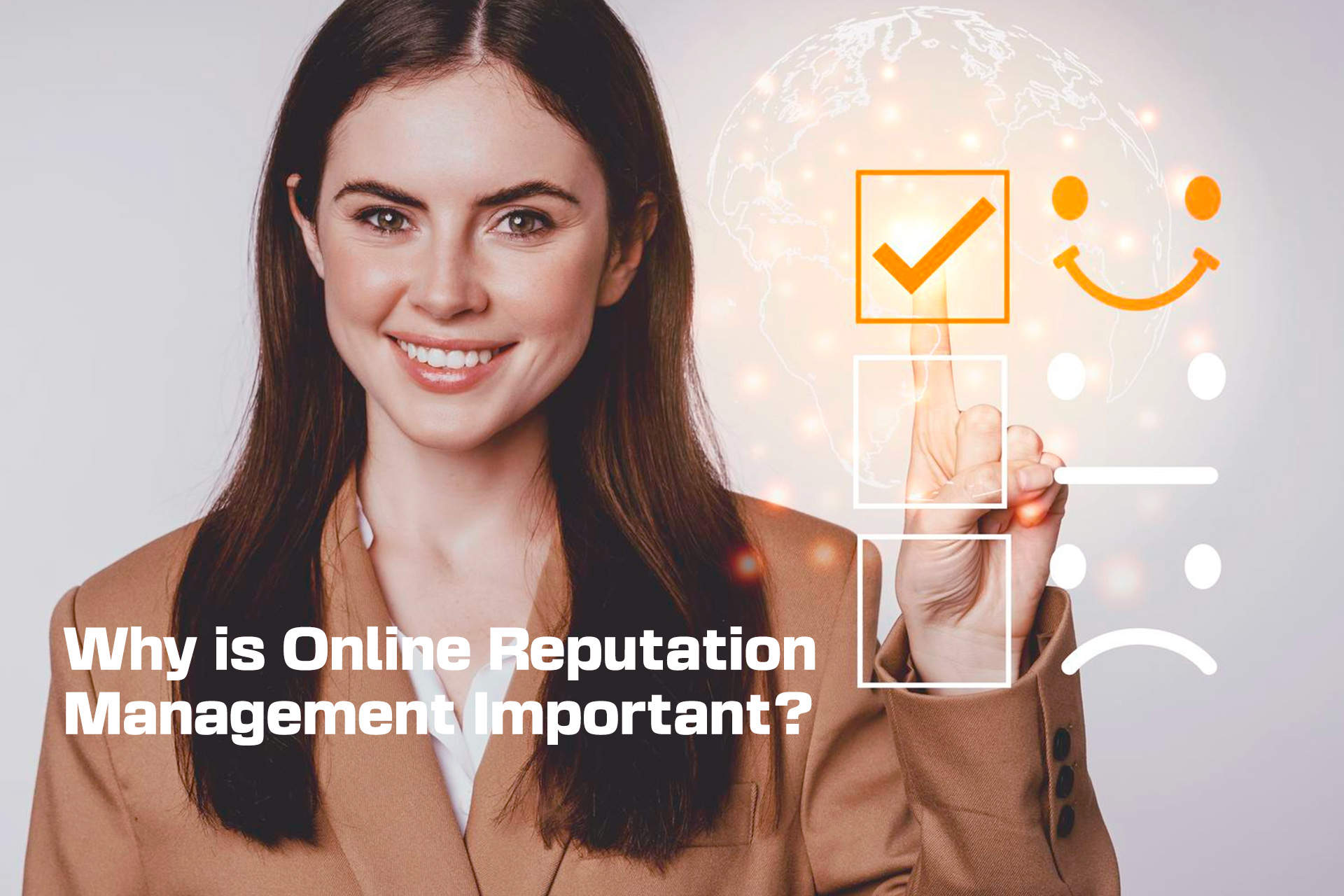 Online Reputation Management is self-explanatory at best, also is well known that this is as important as it is beneficial considering there are 4.66 billion internet users. In the booming era of the internet, where billions of people keep joining the bandwagon, it is an enormous amount of pressure on a brand. Online Reputation Management has become a crucial part of business in order to thrive amongst the competition. 
Social media and other digital platforms are where the world spends most of its time now and brands have learnt how to leverage this trend wisely. The power to uplift or drop a brand is completely in the people's hands, and the public image is the deal maker or deal breaker making it imperative for the brands to hire an ORM Specialist that can maintain the image of the brand across all channels. At Digital Rhetoric, with help of many tools and experience in handling these situations well, ORM specialists will help with lead generation as well as business development and retention.
ORM Specialists in India offers some key solutions that aid in protecting the reputation of the brand and also recuperation from the damage done. Basically, it is a method of keeping the web in control for an individual, a brand or a business. This is because it's a well-known fact that a whopping 88% of buyers research the brand on the internet before making a purchase. That makes it all the more imperative to keep an eye on the online presence minutely and keep working on the comments, negative and positive. 
So what is Online Reputation Management exactly?
To cut a long story short, it is what a Conversion Rate Optimization Specialist does by applying a series of strategies that include:
Digital Marketing


Search Engine Optimization (SEO)


Public Relations (PR)


Maintaining your online reputation


Boosting positive reviews


Timely news


Releasing images for positive impact


Focusing on Social Media platforms


Addressing harmful content


Getting and implementing customer feedback


Monitoring glitches that are harmful


Solving the problems around them


Manage the product searches on the internet space
Benefits of ORM
Competitors generally spread rumours as a technique to boost their own sales and this has been happening since way before the internet age. Another well-known fact is that personal opinions affect the brand's reputation as do isolated incidents. As it goes with rumours, one can never know whether they are true or baseless as they are intercepted and spun around fast and soon they become true to most people. But the dangerous bit is that these rumours can break a brand's back, so to speak. The inherent feature of ORM is to keep these negative rumours at bay. Negative rumours have a way of travelling faster and that's where agencies like Digital Rhetoric come in, armed with their expertise in tackling these rumours and nipping them in the bud. To keep the brand image intact, they track negative comments and provide answers to these on a daily basis. As we know, the world and its cousin are on social media platforms, and reality has become blurred. This trend has been leveraged by brands in a vast manner. And it is crucial as people have the power to impose their decision through a screen, may it be to propagate or negate a brand. There is a fine line between fraudsters and honest, angry customers. Finding the right balance between the two is where a CRO specialist comes in. Not really PR, but they make sure that your brand image stays intact as well as the customer base grows by building the trust factor. This has two major effects, customer retention and lead generation. 


As pointed out earlier, it takes years to build a brand and just a matter of minutes to break it and send it into historical oblivion. Online reputation management ensures that a brand is unaffected by market activities. How people perceive your brand determines your marketing credibility. While this can also become negative, it is a job that a CRO specialist undertakes to ensure that doesn't happen. Turning a blind eye to negative comments can be detrimental to a brand and it has to be taken seriously and tackled simultaneously. Over time, big brands have lost out due to bad service, faulty products or negative content.  At this time, only ORM could do the wondrous job of damage control and bring those brands back in the limelight once again. 


Imagine the scenario and the mess you have to clean up if you let your miffed customers leave bad reviews all over the internet. If not addressed immediately, they can tarnish your brand image across the whole digital spectrum. And it's not like you can ever have a spotlessly clean image at any given time as there will be some angry customer somewhere that may have missed your eye. Especially true for large companies that are dealing with small goods or FMCG, there will be some amount of negativity floating around at any given hour. To counter it and keep your brand sustained, quick responses will be beneficial as well as ORM will pacify the customers with apt resolutions.


Once you start managing your online responses, it will bring you great audience engagement. ORM ensures that a brand is closely associated with its audiences and it is a documented fact that audiences have a high trust value and connection with a brand that does connect with them with quick turnaround times. Not only does ORM deal with negative reviews and comments but is also responsible for positive ones. To get more praiseworthy and connect deeper into the market, Online Reputation Management Services by Digital Rhetoric in Pune, help your brand to be personified and not feel like there is a person behind the scene. People appreciate the uniqueness of the thought that they are not interacting with a real person.


Customers research every little detail on the internet before making a purchase, may it be a product or a service. They read online reviews before they zero in on their preferred brand or company. What others say about the brand, services or products will more likely be the deciding factor. Hence, positive reviews should be the area to work on to draw more business in. Negative reviews will limit the opportunities and thus, profits. Therefore, companies should definitely have the ORM services onboard at all times, it is that important.
Conclusion
80% of online shoppers give reviews as much in the text as in a verbal manner. 91% of customers will research and give their thumbs up to five-star ratings. 85% will decline lucrative offers even, by brands only based on negative reviews. That should be the decision maker for you. There are many more benefits in ORM and Digital Rhetoric can help you scrutinise all of them. If you need to turn your brand around, Digital Rhetoric's Online Reputation Management Services can be the game-changer!