What is LinkedIn's marketing strategy?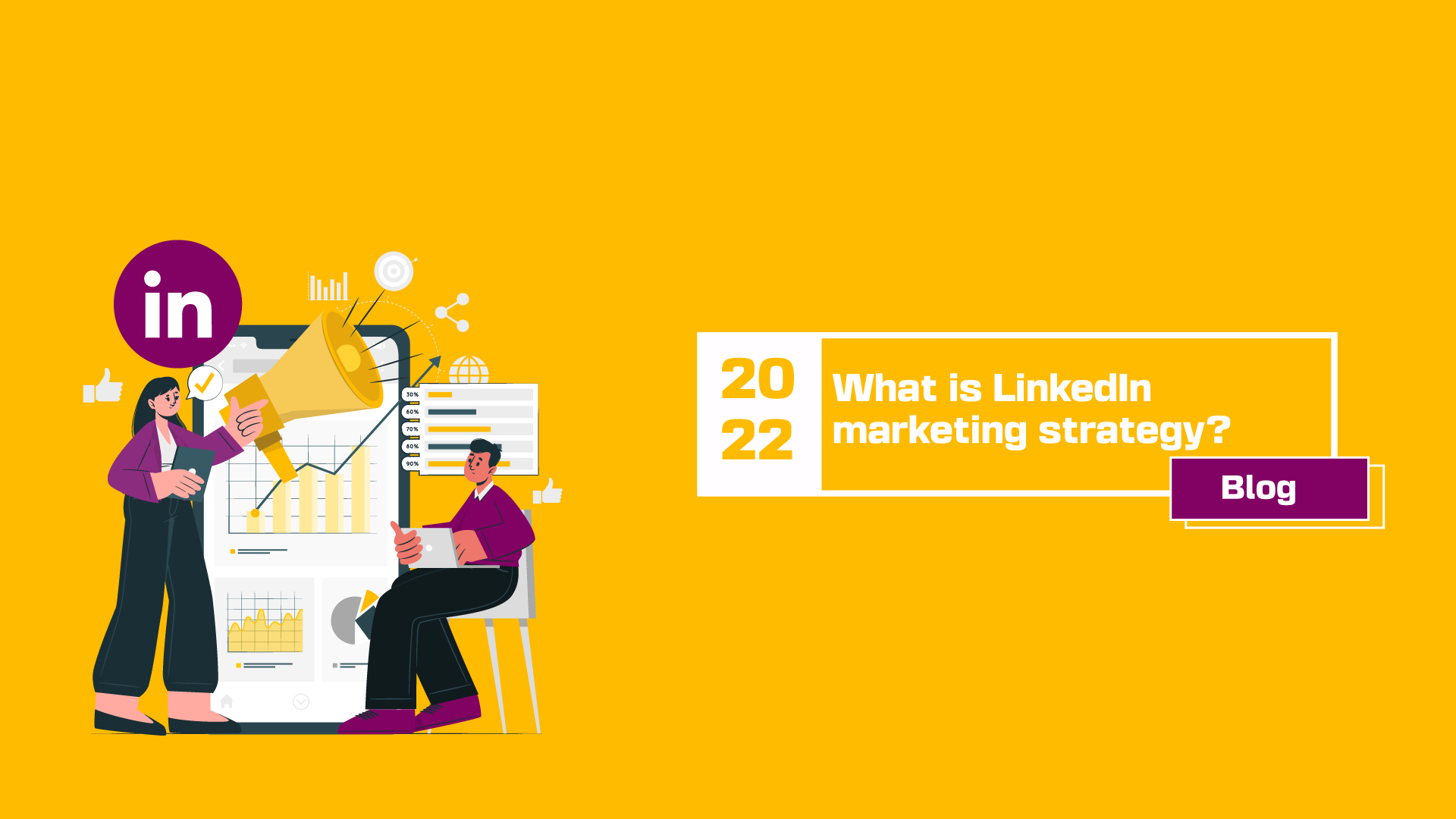 Clocked a whopping 722 million users beginning in 2022, LinkedIn has proved to be the premier B2B social networking site. When it was first launched in 2003, it was looked at as more of a site for professionals that was for strengthening their network.
While people logged in to this site purely to look for jobs or recruiters looked for new talent here easily, it is no longer the same. Currently, it ranks in the top social networking sites and is very popular in overall sense. It has also got the snob value that earned it a top place. But that's not all, LinkedIn has launched its story option bang in the middle of the pandemic and made a success story of it. 
In its new avatar, LinkedIn has become a great place for businesses to leverage their presence and use it to their advantage. Every marketer should look at making this platform the place to gain trust and popularity. This is a great tool and if the strategies are executed properly, we assure you great success.
Create brand awareness, have long-term professional relationships and generate leads.
Here are a list of things to do to build a smart strategy for your business on LinkedIn: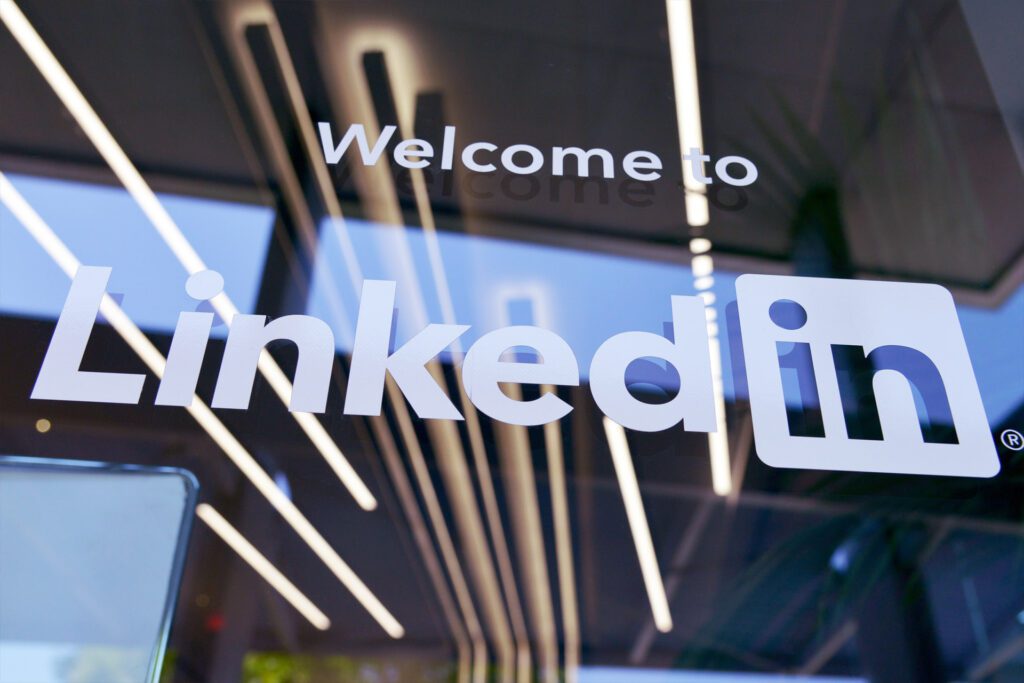 Goals should be determined first: What is the final objective you want to set for your business? This should be the uppermost question. At the outset, it is critical to define the goals for your LinkedIn marketing strategy and the timelines. What kind of content, and what approach you will use to reach there should be laid down first.
Target audience: For any marketing strategy, it's a prerequisite to defining the target audience. The demographics can have different parameters such as age, geographical location, income bracket, designation etc. Besides charting out a plan for the target audience, you should also keep your existing audience in mind. A deep level of understanding of your audience is needed to deliver what they need. 
Company page: So why should they choose you? Your company page says everything about your brand and the first look should be riveting enough for one to keep coming back for more. Your LinkedIn marketing strategy should include this as a strong point. Your company page should tell a concise albeit informative story about your brand. Mention your product/service, employees, office address etc. Also, make sure the logo is at a focal point and link your website's URL to make it more user-appropriate. Make sure your brand colour palette shows distinctly and you can use the banner image to do that job. Add your social media links and strengthen your professionalism and credibility. 
Optimise the company page regularly: Similarly to your website, optimise the search factor for your company page on LinkedIn too. Search engines should be able to find your page on and off LinkedIn as this is an integral part of any strategy, to get the attention of the target audience. For increased visibility, use keywords, hashtags, relevant great content, inbound links, current trends etc. Get your employers to tag themselves to the company page and it will get the necessary boost it requires. 
Competitor research: To stay ahead of the competition, you need to know who they are and what they are doing. To augment your LinkedIn ads efforts, there is a feature called " Companies to track", which inherently tells you who your competitors are. It also makes some key metrics accessible to you to gain insights and follow the direction of your competitors, if required, helps to compare as well as show you your dashboard in detail.
Promoting company pages regularly: Once there are enough followers on your company page, it is pertinent to optimise it regularly in order to keep growing your audience and boosting the reliability of your company. To increase visibility, it is imperative that you create a LinkedIn marketing strategy that is perfect for lead generation and at the same time, it inflates the reach of your content.
Content should be engaging and relevant: While getting a big number of followers is a mammoth task in itself, it is not the end of the road for your LinkedIn strategy. The real challenge is to keep them engaged and retain them. So, why do people keep coming back to this platform and to your page? Only if the quality of content that you put out is remarkable for the time they spend, will they keep returning for more. It's an everlasting job to just keep churning out good content and one must have a thorough understanding and knowledge of it. 
Videos and Images: In order to be successful, it is imperative that you maximise your content and make it compelling. This will make your LinkedIn strategy a success story. To capture the attention of your audience, use text-based content in addition to the star-attraction which is videos and creative images. This surely attracts eyeballs. Apparently, according to LinkedIn statistics, users are twice as likely to engage with video content and five times more likely to start a dialogue with good-quality content pages. Uploading fresh content directly instead of using links will bring you to the forefront and it is necessary to leverage this strategy.
Content calendar: Any digital marketer worth his salt will tell you this, organise well in advance; make that calendar beforehand. For any strategy to be successful, you have to be consistent and have great content. This keeps the audience hooked and keeps coming back for more. LinkedIn endorses the same regularly; that is if you want to retain your audience, consistency is key. To get maximum traction, one needs to understand the demographics of the target audience and post at such times when they are most active. The "click-through rates" option in the "Updates" section of your company page analytics will provide the best times to post, explore it and find the one that suits your needs,
Outreach automation: Outreach is important because it is of great help in building relevant connections in the first phase of your LinkedIn campaign. But manual outreach is an arduous and tedious process; hence automated outreach is the answer to all these problems. There are a number of free automation tools available to do the needful. Since it is progressive, it enhances engagement and drives more sales. These tools have features like filtering through your prospects to find only the relevant ones, recommend them and also send special relevant messages on your behalf. 
Employee support and validation: People in your workforce are the most important players that increase your reach by multifold in no time on LinkedIn. You should encourage them to follow, like and comment on your page regularly. They should also update your company name on their profile and add links to the company website to get more views. This will boost brand visibility and will help with brand awareness too.
Website traffic tracking: Brand content that is shared on LinkedIn should always have either blog or website links attached to it; if people find your content engaging enough, they will definitely visit your website too. Whether they go to your landing page or fill out the contact form is not identifiable with just this exercise, they will definitely be trackable as website traffic and you can definitely leverage that to your advantage.
Conclusion
A LinkedIn marketing strategy is a system that you build that aids you in achieving your marketing goals on its platform. It amplifies what you need to do in order to grow your brand as well as achieve your business goals. It's time you started cracking on that perfect strategy for your business.
"An essential aspect of creativity is not being afraid to fail." – Edwin Land, founder of Polaroid