How ORM Specialist Can Help You Live a Better Life
September 29, 2022
0 Comments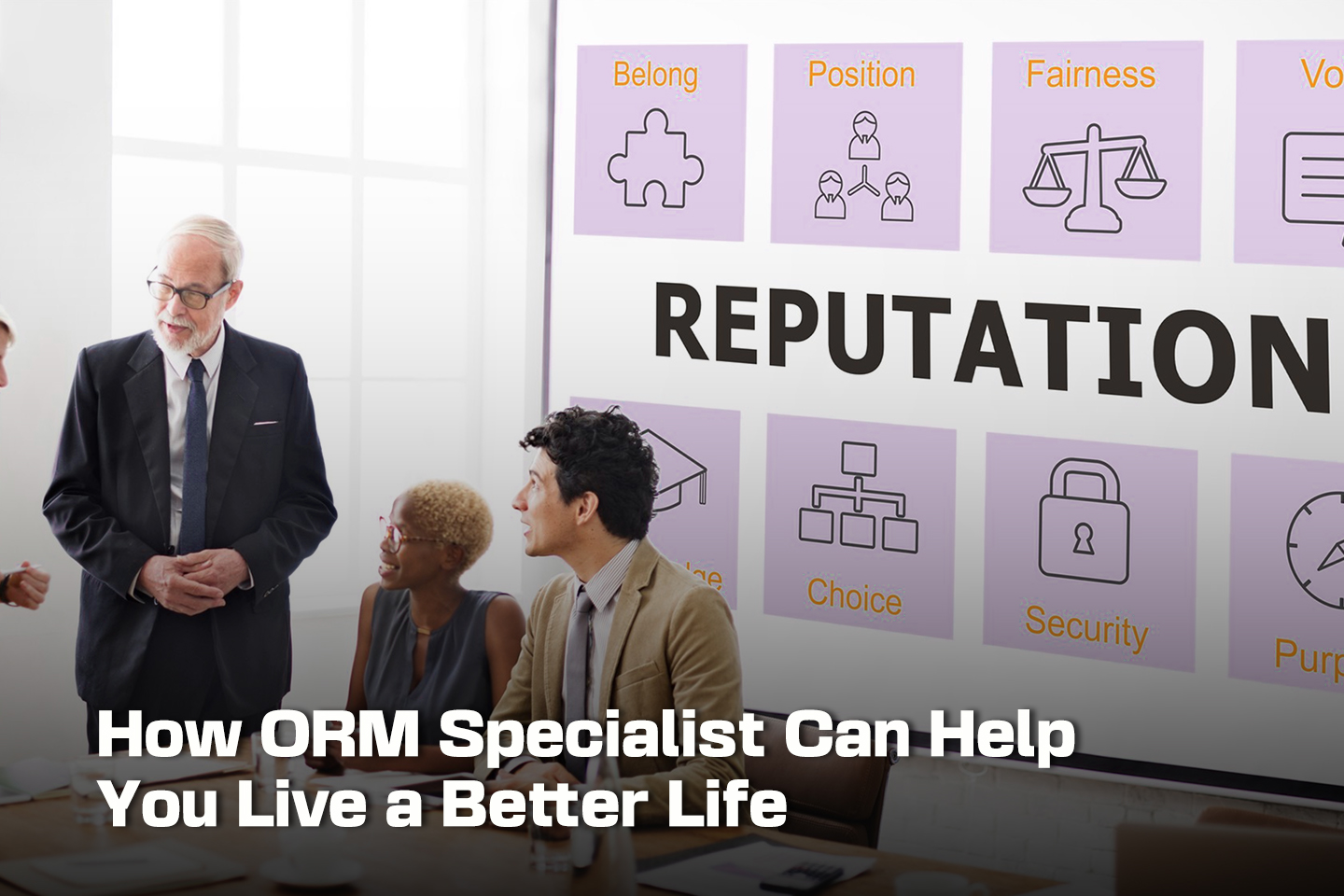 Online Reputation Management (ORM) is the process of building and maintaining brands online in terms of their reputation which can entail damage control and reverse damage practices. Bad reviews and online negative content is known to harm brands in multiple ways. A specialist in ORM will help your brand stand out in front of the competitors and not only that, it will improve online presence which in turn improves customer base and trust. 
Most brands cannot be looking into the nitty-gritty of where the most damage is caused and how to repair that. An ORM vertical will take on a multi-pronged approach to try and minimize the existing damage and reversal by putting certain strategies in place after assessing the situation with an eagle's eye.
As compared to SEO (Search Engine Optimization), ORM is also an integral part of Content marketing. The difference is only that ORM works with existing content on SERPs (Search Engine Results Pages). Customers cannot be seeing negative comments about your brand on your social accounts or website. To rank in the SERPs above the negative URLs and competitors, ORM plays a huge role. 
ORM is beneficial to both individuals and companies. PR campaigns have to integrate ORM and companies should make it mandatory to use this service for their brand management and reputation. Customers have the habit of looking at reviews first before buying a product or a service, heavily relying on referrals. It is also a contributing factor to customer retention and acquisition.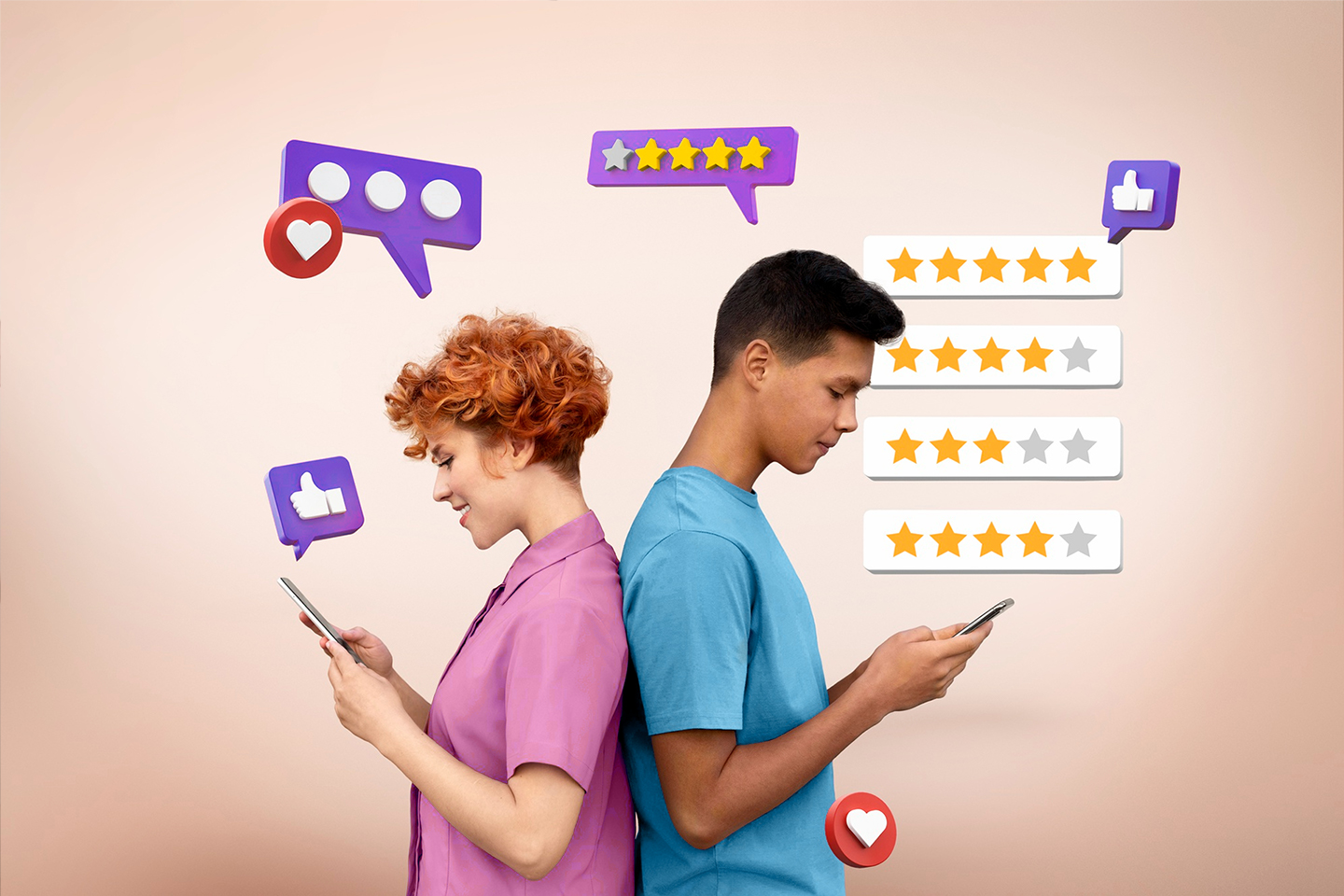 Let's look at some reasons why you need ORM for your business.
The world has over 1 billion internet users, and even if there is a small percentage of the users looking at your brand minutely, don't you want to put your best foot forward? Can you ignore your online presence? The key to success here is active engagement. Some reasons why you need ORM:
Positive reviews mean potential customers: First impressions are lasting impressions, this is true for most people as studies show that customers look for reviews online, both good and bad before making a purchase. Give us one good reason why a first-time customer will buy from you if you have a slew of negative comments on your social pages or website. ORM plays a vital role in sniffing out all the negative publicity and correcting it so that the first-time visitor has a pleasant experience and is a repeat customer.


Better job prospects: Even as an individual seeking a job, it is imperative that you have a strong online presence on all the portals. Any incriminating evidence can create a negative impact on your current and future prospects. It is well known that employers look at LinkedIn and other job platforms before hiring. 


Proactive ORM for Lead Generation: ORM boosts SEO and lead generation. To draw qualified leads to your brand and content, it is necessary to include content marketing tactics and that is where an ORM specialist comes in. This brings in leverage in brand building and reputation management, besides aiding lead generation campaigns and SEO. Proactive works best, followed by reactive.


Search engine results under control: It is true that a lot of irrelevant content floats around on the internet. You definitely do not want third-party information to reach your target audience before you do especially if it can be untrue. ORM proactively manages the stuff that goes to the search engine, with campaigns that have relevant content that is also controlled by you.
One Size Fits All ORM strategy.
There is none. This can't be measured for success in a quantum way. Each brand has its own requirements and challenges and every strategy at every step of the way has to be monitored and adjusted accordingly. First of all, a tailor-made strategy has to be made and then tweaked as and when required. Digital Rhetoric offers Online Marketing Solutions as they provide top value Online Reputation Management Services in Pune, being one of the ORM specialists in India.
Different clients need different and various approaches to produce the best results and Digital Rhetoric boosts in creating your brand's individuality by assessing the goals and strengths in the current online scenario. There are three main approaches that help at a fundamental level.
Proactive ORM approach: The ORM Specialist creates and optimizes content-based review management strategies. A mix of content marketing is distributed amongst many different platforms, like blogs, social media, and microsites. They also monitor third-party content and encourage happy customers to leave good reviews as well as create positive content for owned media.


Branding approach: One of the main objectives, is in order to focus on as many platforms as possible, similar to SEO. This boosts the online presence and reputation of brand awareness.


Reactive ORM approach: As the word suggests, this is in response to negative comments showing up on the SERPs. If the branding terminology or keywords are targeted, it has to be looked into immediately much like a crisis management tactic. Online criticism is not to be taken lightly and here is where the ORM specialist steps in and does damage control. This is done in two ways, either by content removal or content suppression. But that being said, it is not easy until a thorough assessment of the damage has taken place and tactics to resolve the issue or repair the damage are discussed and applied.
Conclusion
Digital Rhetoric ranks amongst the top ORM Specialist in India, offering online marketing solutions like no other. Three years young, they have already carved a niche for themselves in the Online Marketing Solutions sector. With distributing the right content and doing damage control, they also track their efforts and impacts on the search engine. With the transparency in their campaigns, their clients are more like partners that get to see the results for themselves.
Check it out at digital rhetoric
Take care of your reputation. It's your most valuable asset. 

H. Jackson Brown Jr.