5 Ways Digital Marketing Solutions Can Increase Your Productivity
September 23, 2022
0 Comments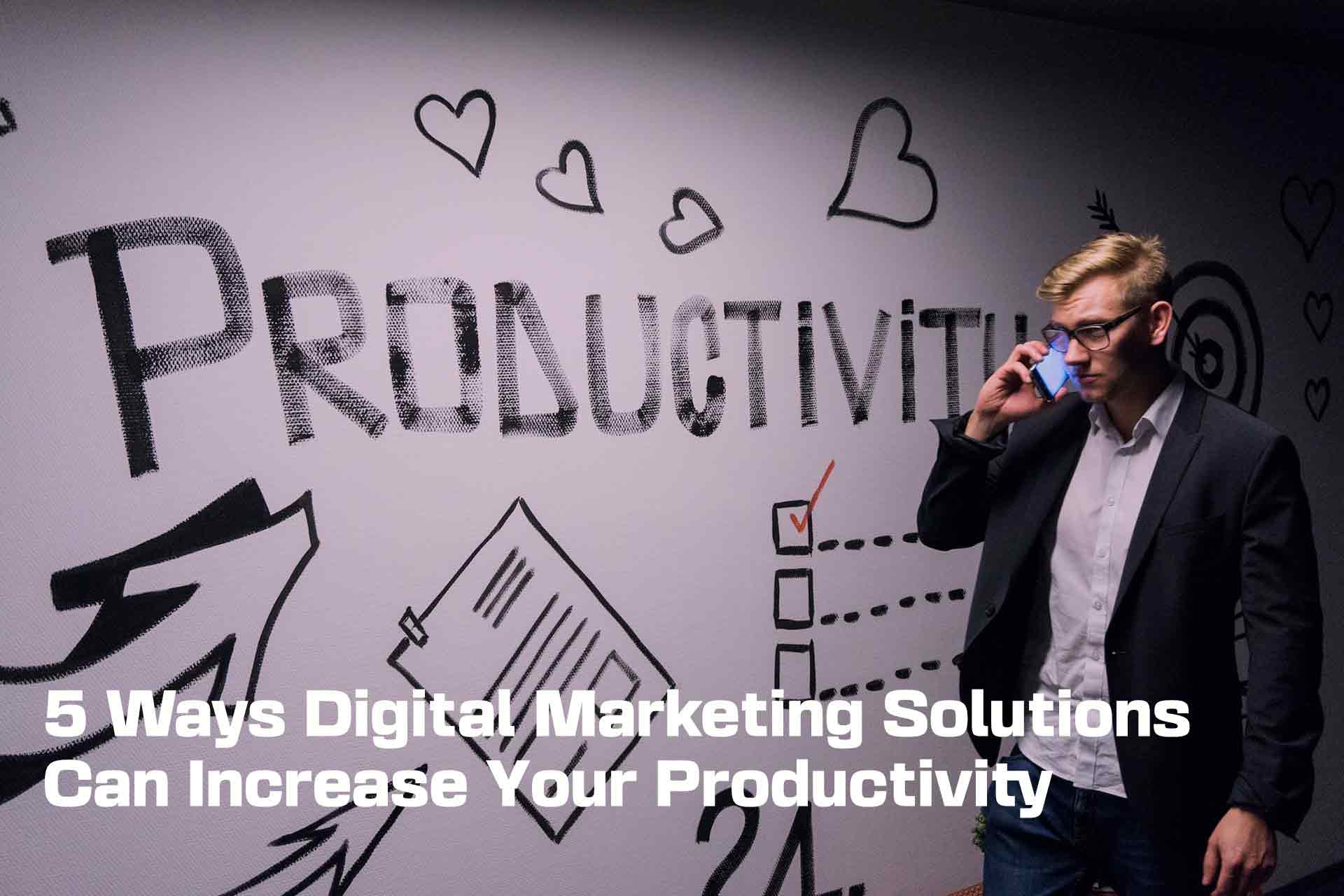 Digital Marketing is the combined efforts of online marketing, strategies and tactics to achieve a specific goal. These include SEO (Search Engine Optimisation), SMM (Social Media Marketing), SMO (Social Media Optimisation), PPC ( Pay-Per-Click), Email Marketing, Content Marketing, etc. These are specified services for pinpointed goals. 
There are various digital marketing solutions available to help you achieve your targets. Digital Rhetoric, a Digital Marketing Agency in Pune, is amongst the top Digital Marketing services in India.
You can reap the benefits of an agency like Digital Rhetoric with the services they provide such as:
Get real-time insights through interactive digital marketing solutions.


Get participation of targeted customers through online contests, response coupons, product trials, product or service purchases, etc.


Get the core of data and analytics by targeting specific demographics.


Get cost-effectiveness.
It is well known that the world is on the internet and it is growing at a rapid pace. Every brand has to apply different strategies and tactics to create brand awareness and get business. To achieve this, digital marketing agencies can help as they know what strategy to adopt in order to grow your business.
But how do they make it happen? Which strategies are appropriate for promotion or what tactic will help grow a business? What is needed to put a plan in place?
Let's find out,
Define objectives and goals, More often than not, marketers set loosely defined goals that are detrimental to the business. Setting goals appropriately with all the parameters and demographics in place, leads to success. Use the SMART method to define your goals proportionately. SMART is an acronym for Specific, Measurable, Achievable, Relevant, and Time-bound. When this is applied to digital marketing, it will increase your social media presence, followers, and engagement. Besides, it will get you more email subscribers and will boost your sales.


Know your audience. This one is a must. If you do not know your audience, how will you know what kind of content resonates with them? Even with your previous audiences, it is time to get reacquainted. The pandemic and subsequent lockdown changed everything the world over. Customer behavior saw a great shift because suddenly, the physical world stopped entirely and there was nothing but the internet to turn to, whether it was to spend time or shop, everything was online. So, how has this changed now that the lockdown has lifted? Are new pain points and challenges flagged up? Have the customers adjusted to it well? And more importantly, how can you address this? These are a few questions to ask yourself and your audiences and to get the answers, simply connect with them. Follow the information with surveys that cast a wider net through email marketing and social networks and you will get a better idea. Adjust your strategy accordingly and keep tweaking it periodically.


Create a sales funnel. In order to do this though, you have to analyze data collection by tracking and measuring it. This is absolutely essential for improvement on creating digital content, sharing it and elevating customer engagement. There are multiple tools that provide all this and more to you in real-time. You can get faster response times, immediate answers and a way to keep tabs on consumer behavior which is ever-changing.


SMarketing is a combination of Sales & Marketing. This concept is a brand new take on melding sales and marketing as one so that the goals and objectives become the same too and can be targeted through both channels. Marketing is building brand identity, penetrating the market and creating leads. And then, pass the baton on to sales. Which in turn will create brand awareness and make conversions out of the leads. Now that they go hand-in-hand, these dynamic duo will support each other. With this strategy, you can see a rise of 20% in revenue annually. Plus saved time is a bonus as they are working towards a shared purpose.


Voice search here to stay. Introduced in 2011 by Google, voice search has made its mark only in the last few years. And this was due to the popularity of Siri and Alexa, the voice assistants. A whopping 41% of users globally use a voice assistant at least once a day. This has resulted in a change in SEO. You have to have voice search optimization if you want to figure in searches and this is escalating fast. 2024  will see almost double the current percentile. To get here you need to have a good loading time for your site, use an HTTPS-secured site, build a credible and authoritative domain, and publish long-form content which is shareable and valuable. Besides this, you need to eliminate pages that are duplicated and have answer snippets that are approximately 29 words long. Update your GMB (Google My Business)listing and/ or your eCommerce site and you are good to go. 
Conclusion:
If you can get qualitative feedback from your targeted customers, like how they use your product or service currently and you do this consistently, you will be a step ahead of your competitors. Concurrent with what is working and what isn't in the present environment and what else you can deliver that they might need. This will also keep you up with the trends, tools and opportunities as the digital marketing solutions landscape changes ever so often. 
Welcome to a new era of marketing and service in which your brand is defined by those who experience it.

Brain Solis.