Thoughts To Improve Your Digital Marketing Strategy In 2022
April 18, 2022
0 Comments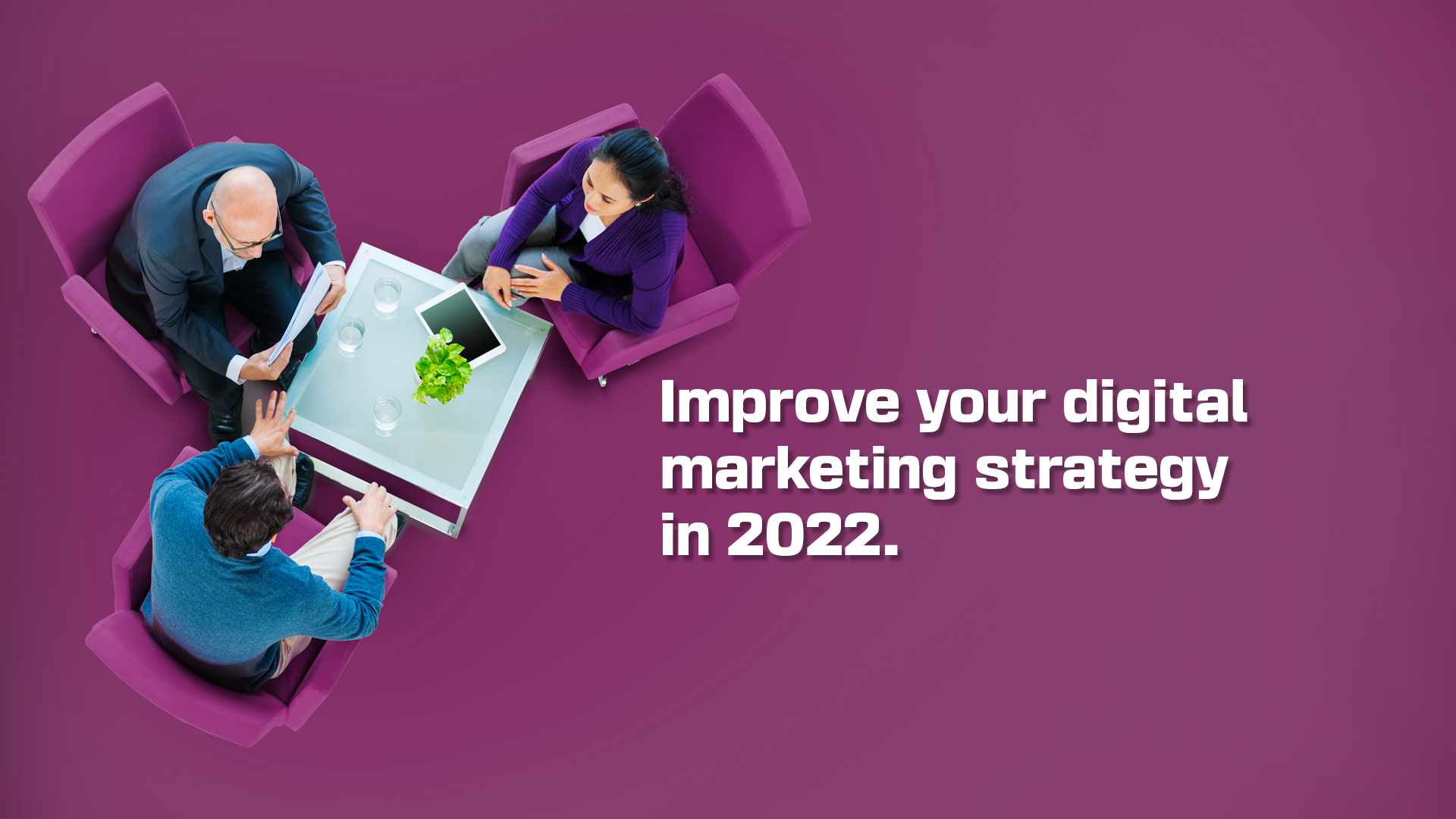 By now everyone knows what digital marketing is and what a crucial role it plays in any organisation's success. But for the uninitiated, digital marketing specifies advertising or selling a product or service on the internet using the various sources available such as search engine marketing, social media portals, mobile apps, websites and email marketing services.
Every business or brand requires an acute strategy for maximum results. The strategy consists of understanding definite goals that can be achieved using digital marketing channels. At such a time when almost everyone does business online, a well-planned and executed strategy is imperative for progress and goal achievement.
Ways to Improve your digital marketing strategy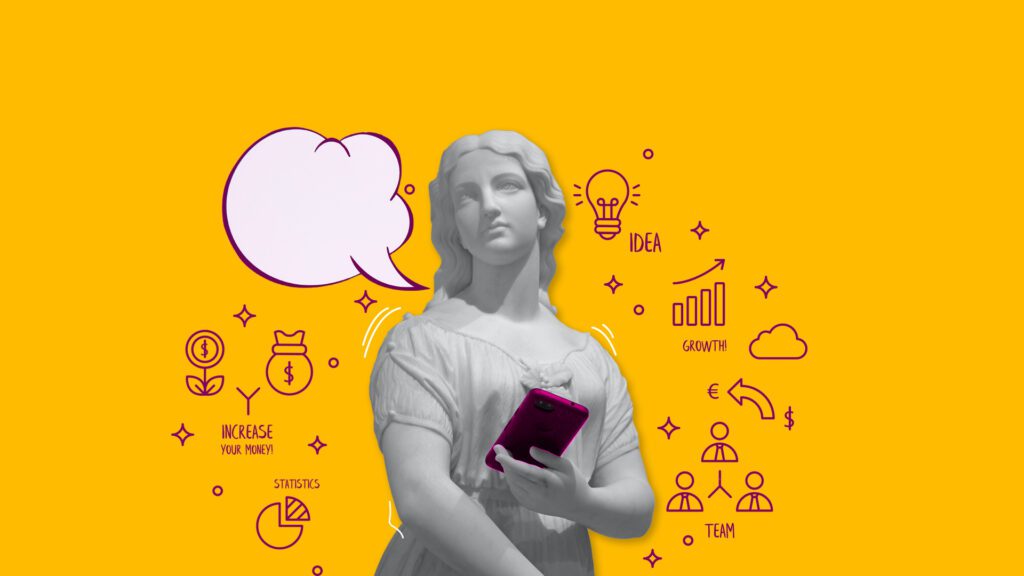 Any reliable marketer and business owner should begin with setting goals for their business; established ones and new goals that are custom-made for the brand. Traditional marketing has to be interlaced cleverly with growth marketing. 
Typically, traditional marketing true to its word is using age-old methods which focus on goals set for shorter periods of time. Centered around the company, this mainly focuses on acquisition. Plans are made based on the speculation and viewpoint of the people involved and evaluations are done year on year based on the performance of the campaign. If it works, it is tweaked yearly and re-used and if not, it is revised and new ideas are poured in. 
Versus Growth marketing which is a way more intelligent and newer way of marketing. A very tactical approach to how the campaigns should be, this method studies consumer behavior and devises strategies accordingly. Market surveys are conducted to collect data; planning is based purely on the evidence gathered and campaigns run to success. The focus is not only on acquisition but also on retention and cross-selling and upselling are strategies that are implemented on a regular basis. 
Meanwhile, let's look at a few pointers to boost your strategies.
First-party data is of utmost importance
As the traditional third-party data and website cookies go into the bin this year, brands are adopting new online advertising strategies to connect with their audience. This is the time to take advantage of first-party data; client data collected through various mediums such as on-site shoppers where the procedure has been completed and/or surveys, client feedback etc. 
CRM (Customer relationship management) which is a technology that conducts and reinforces customer affairs is an asset to any brand for two main reasons:
Because the company has the whole and sole ownership of the said data to use as and when required. This makes the job fairly simple.
 This data helps the company build relationships based on the interests and shopping history with the brand. In a nutshell, the blueprint of every customer is with you.  
You can gather the key insights of your target customers and make bespoke plans keeping their preferences in mind. Soon, you can gauge their attitude towards the product, brand or service being provided.
2. Machine learning for Paid media marketing
Up until recent times, first-party data was collected manually. People physically collected, scrutinised and analysed data before achieving the desired results. That was time-consuming and time is money. Cut to the present times when there are constantly evolving  AI tools or machine learning that does the same if not a better job and takes much less time. Machine learning helps the systems to learn and apply the logistics without much human mediation. It determines between the users; who will click on the site versus who can be converted.
Google has already implemented the "Maximise conversions" bid strategy. This is a paid media site that applies progressive machine learning to unquestionably improve bids established by historical intelligence and the cost of your campaign. It is definitely time to jump on this band-wagon.
3. Target personalisation
Market analysis shows that a well-crafted, bespoke experience is always the winner with the customers as everyone likes to feel special, which makes the task of conversion easier. And not only that, these customers are most likely to become repeat customers. Most customers envisage an ideal shopping experience where their needs are met exclusively and emphatically.
Keeping this in mind, how does one assure a personalised experience?
Unique and gratifying messages for when they return to your site. 
Compelling remarketing strategies to reach potential customers and convert them into buyers.
Study actions such as an abandoned cart and take distinct steps to create personalised outreach.
Segregate browsing history, demographics, time of purchase, previous purchases etc. and divide them in your email list.
Highlight the email with relevant content pinpointing what the customer may have looked for earlier or bought to give a personalised experience.
This is the approach that helps build brand loyalty and not helps win but also has repeat customers.
4. Absolute customer privacy
Everyone is concerned about third-party cookies as it is a breach of privacy. Online privacy is being demanded all over the world in one solid voice and is being taken cognisance of too in 2022. Meanwhile, brands have to sit up and take notice of the fact and work overtime to do damage control. 
Projection without identifiable data collection is an uphill task but there are various strategies that can be worked with. Concentrating on first-party data is imperative, and so are different versions of contextual targeting. Gifts, discounts and getaways should be investigated as a mode of getting the data from the customers – much like a bribe or barter.
5. Video content – TikTok and Reels
Video has been popular for many years and has always driven engagement to channels. But the outlook has changed now due to bite-sized and short-form video content. And it has taken the world by storm. Crisp, modern content is the demand and TikTok, Instagram reels and YouTube shorts fill that niche. The younger generation has been targeted regularly but the older generation has also finally caught up with the trends. 
Choosing the demographics is as important as choosing the right portal to go with it. One has to be aware of the current trends and choices and direct their audience accordingly. The user metrics prove that TikTok is popular with the younger audience whilst Instagram is diversified. Examine which platform echoes with your target audience and generate content accordingly.
6. Set new goals for your business
To begin with, set your goals with intention, keeping them clear and simple. They should resonate with all the verticals required for success. Goals should be set keeping in mind the financial targets, growth levels, customer satisfaction, employee progress and social goals. Push apprehension away and think big, making sure that your goals correspond with your vision and mission. Position all your goals as SMART goals. 
S- Specific
M- Measurable
A- Attainable
R- Relevant
T- Time-sensitive
7. Focus on conversions, not just leads
Converting leads is making sure that they don't just skim through your site but become repeat customers as well as your brand ambassadors. It is also important to look at a sturdy lead conversion technique thoroughly. 
Include a powerful lead conversion process in the goal setting, because it is imperative to the success you wish to garner in this exceptionally ambitious market. 
The below-given points will be of help:
Quality content
Great SEO strategy
Engaging landing page
Presence on social media portals
Relevant Email marketing
8. Upgrade your content marketing strategy
Strategy-based marketing intended to create, distribute and promote relevant, useful and steady content to engage and maintain a precise and specific audience; and conclusively drive actions that are profitable is called content marketing.
That being said, let's define some important aspects that add value to any content marketing strategy.
A clear definition of your target audience
Retaining current customer base
Creating high- quality and valuable content
Target SEO
Videos are imperative now
Initiate personalisation to optimise ROI
Content is king; the backbone of digital marketing. Exceedingly essential to every brand and business's online strategy, content can vary from text in form of articles, blogs, newsletters etc to video content, imagery and voice in the form of podcasts. 
Let's analyse some hacks that can boost your content marketing strategy. 
Detect the content that brings in the links. Over the past several years, Google made umpteen changes to its algorithm that explored ranking, resulting in low-quality links. Whatever the graph maybe, in 2022 the links still signify the importance of content. And the demand is great for high-quality content that is link worthy. So, make sure your site has amazing content.
Create share-worthy content. But it is not that easy. If you think making linkable content is hard, imagine getting people to share it. There is new content being made every second and to make people stop, look and share your content takes a lot of work. Fundamentally, you have to have your focal points divided in such a way that it has everything covered to entice the user. These are pain points, social currency, audience, sentiment, story-telling and factual value. Once anyone or all are achieved, users will respond and do the needful.
Make email signups easy, it is a mammoth task but it can be done. And the way is to stand out with genuine, valuable content. This is a known fact that anything of value and which is free is a lead magnet. For example, a free course or a downloadable e-book. And content upgrades on top of the free courses compel a user to stop and look and come back again and again. The implementation is as easy as writing something extra after the content, something that is of value and is a PDF version of the said article. 
Get your content higher rankings by increasing the word count. Yes, long-form content is here to stay and rule in 2022. Google algorithms bring the longer content articles to the SERPs first ten pages and this is a well-proven fact done by multiple types of research and surveys. The longer the content, the better the rankings.
Guest posting is the oldest rule in the game of content, almost as old as Google itself. Likely to get the X number of visits to your site, piggybacking on other blog sites to create meaningful links is the hack that can get you almost tens of thousands of visits. Finding and posting on the relevant sites that your target audience will definitely visit and discuss in the form of comments will get you desired results.
9. Optimise for voice-search
As voice search becomes universal, conventional SEO is being reworked to include it. Consumers searching for products or services are often seen using voice commands rather than typing it as earlier. The presence of Siri, Alexa, Cortana, Google Dot etc has made life easier for the end user. SERPs identify specific keywords in text to crawl, index and rank, so brands have to start implementing strategies that will ensure a high-ranking place in voice search results. The real requirement is that the search has to be distinct and definitive to be found easily on the internet. Marketers have to remember a few points when optimising their voice search content.
Better focus on local search results
Long-tail keywords are the best
Usage of informal language
Structured and updated FAQ page
Deliver proper answers to all the questions
Optimise fundamental questions
Simple keywords
Concise and understandable
Optimise for both- voice and text
Regional languages- demographics of the target audience
Examine cryptic and original language and its impacts
Manage idioms and speech patterns
Foresee the questions by users and be prepared with answers
10. Host more live events
The value that a one-on-one adds is incomparable. But recent times have taught us the need and importance of virtual events. But how do you keep the audience engaged?
The technique lies in strategising an effective plan that ensures meaningful audience engagement and event promotion for sure shot success. 
There are four types of virtual events mainly, that deliver your brand's value and message alongside driving leads and revenue. 
Webinars
Virtual conferences
Internal Hybrid events
External Hybrid events
Fundamentally, there should be these reasons to host an event virtually:
Convenience for those who can't attend a physical event.
Budget considerations; allows you to host more virtual events rather than one big event.
Travel bans or the pandemic-like situation.
The event should be built around these and data, content and engagement of the target audience. Also, take a look at the factors that these kinds of events should contain:
Event website and registration
Content for the event's presentation
Live audio/video
Q&A
Polls
Recorded content
Notes on slides
Interaction on video conference
Surveys for feedback
11. Prioritise LinkedIn
LinkedIn is the formal cousin of Facebook. The way Instagram is about images, similarly LinkedIn is about contacts. It is the headquarters of all the business players. Nonetheless, LinkedIn has a marked difference in its organic reach – it is perfect in a way no other portal is. Gives more reach in a shorter time.
Here, the LinkedIn algorithm takes full charge and decides who should see whom. Operating on a large-scale, the algorithm decides what's most relevant to go one's feed, may it be people, posts or companies. It has created a concise step-by-step content marketing strategy to scale down spam. Making it easy to understand the algorithm. 
Let's cut down to the chase and try and master some of the tips of the LinkedIn algorithm in 2022.
Post at the right time
Post according to the geographical locales of your audience
Make content for the  professional world only
Utilise the LinkedIn Publisher tool
Although LinkedIn started off singularly as a B2B platform, it has rapidly grown as an apt platform for a B2C as well. Clear and clean posts are lapped up by the LinkedIn members even if they may be longer than your usual Facebook posts or tweets. The usage of hashtags also helps the algorithm navigate better resulting in getting a better reach and if you are looking for something, better results quickly. The most essential part of LinkedIn is adding relevant connections. 
To glean from the newer ideas to optimise your LinkedIn profile in 2022, read on.
Get engagement from optimised content
Schedule the content with a LinkedIn scheduling tool
Share stuff via LinkedIn messaging
Wisen up to the reactions and comments and use accordingly
Build your target audience
12. Showcase plenty of social proof
Social proof determines and showcases the idea that people mimic other people's online behavior. It is a type of informational influence that makes a business more authentic to its customers.
There are essentially a handful of social proofs that, if done well, prove to be quite profitable in making your business's credibility rise.
Expert social proof
Buyer social proof
Influencer social proof
Celebrity endorsements
Crowd experience
'Word-of-mouth' from friends and family
The trust in traditional marketing is on a decline, so these voices are heard above the din of the brand message too.
Ending with…..
The digital marketing strategy is within your grasp. As we are almost in the fifth month of the year, initiate a wonderful online brand strategy and reap the benefits quickly. 
"When people feel insecure about something, they look around for validation. Show them that other people trust you."- Francisco Rosales