social media trends affecting advertising in 2022
March 31, 2022
0 Comments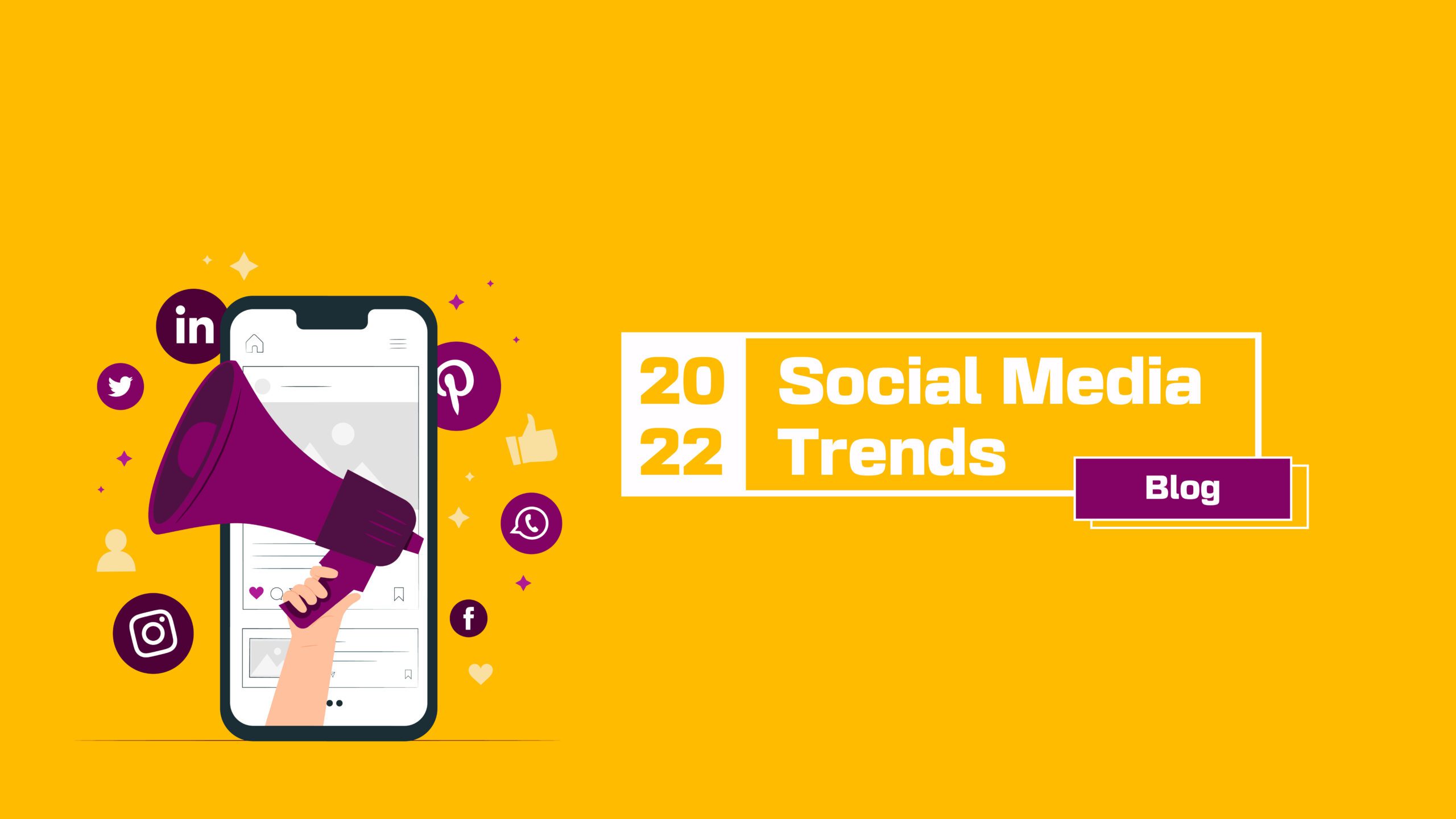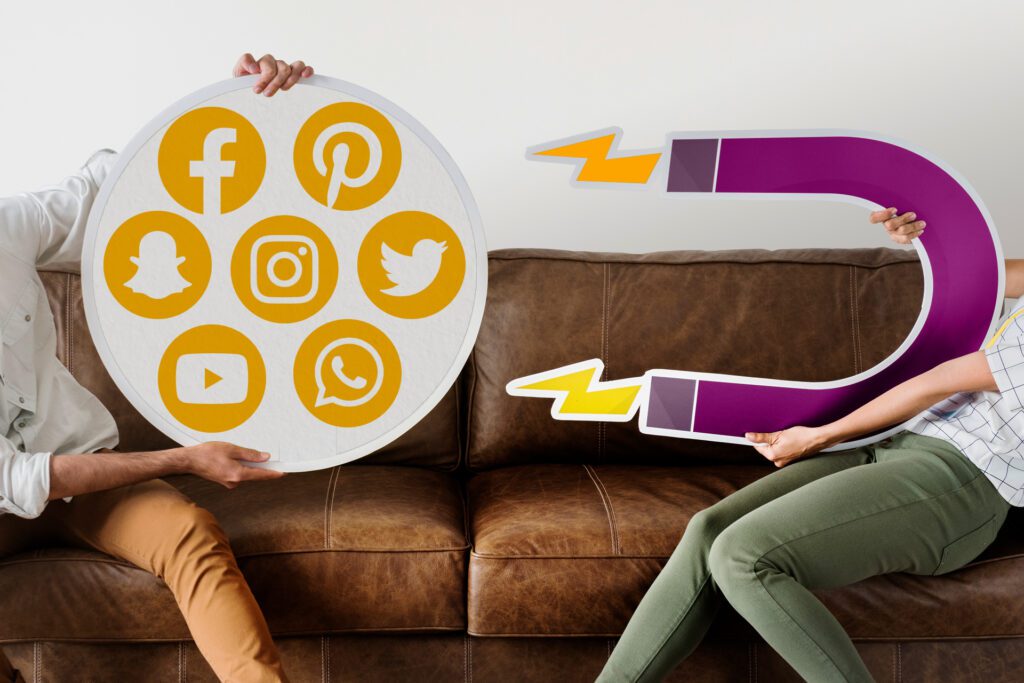 Advertising on social media platforms has seen a meteoric rise since the pandemic hit the world. The changing landscape of trends on social media can be attributed to the popularity it garnered in the past two years.
Social media marketing is an integral part of daily life and hence, the digital marketing world, and naturally, businesses and marketers leverage it well to sell their products or services. 
It is a constantly evolving portal with the emphasis on making it more viable to business owners and their target audience.
Let's study the three big trends to hit 2022 and beyond.
TikTok continues to grow.
TikTok was stereotyped to be the favored app by Gen Z and millennials but all that changed in 2020; it surged as everyone loved the bite-sized video content. To the effect that it was no longer a platform where one showcased their talents only, such as dance, comedy, etc., it became the favorite place for businesses to advertise their wares, even in the form of short-form videos. And TikTok took cognizance of it and started developing ad spaces. 
The reputation that it gained became a challenge for other platforms such as Instagram and YouTube, and they had to follow suit to keep their audiences interested. Instagram came up with reels and YouTube with YouTube shorts, just to try and stay ahead of the competition. Even so, TikTok was steadfast in keeping its position in bite-sized entertainment secure.
Due to the global lockdown, TikTok got pumped up and continues to do so making brands and marketers include it in their marketing strategy. 2022 will see a steady growth worldwide. And establishing a presence on this platform is imperative for all the business owners now, whatever their target audience may be.
Influencer marketing
Although Influencer marketing has been around since long, this year it is expected to inflate to gigantic proportions. Brands have no qualms in paying exorbitant amounts from their dividends because it has proved its mettle.
The human mind is such; competitive, repetitive and easily convinced by someone who is looked upto and trusted. And this has been used by social media advertising gurus since the beginning of marketing time.  
There are two types of influencers:
Nano-influencers: These are your regular social media advertising platform users with a following of anywhere between a 1000 to 10,000 users. They are perfect for creating an impact for the niche audience that they have gathered. They have similar interests as their followers and due to this fact, are a perfect fit for brands to partner with. Assuringly, they can bring that trust-factor and authenticity to a brand because of their high engagement with their followers.
 Micro-influencers: These are individuals who have a massive amount of followers, anywhere from 10,000 to 50,000. Onboarding two-three micro-influencers can do wonders for a brand as they promote not only the brand but each other too by the way of likes, comments and sharing posts. This gives an edge to the brand amongst competitors and builds a thorough reputation in terms of social proof and brand trust.
This marketing tactic is a strong avenue for great results if run according to impact-oriented influencer marketing campaigns in 2022.
Social Media Advertising.
Promoting a brand and being a responsible citizen as well as creating a reputation of being an emphatic brand is going to be of great value this year and beyond. Social media advertising is serving social causes whilst promoting a brand. There are two types of social advertising, operational and strategic. Operational tries to implore and change user-behaviour and strategic delves into new policies and development creation. 
As Google along with the world celebrates the funeral of the third-party cookies, marketers need to center-position their current strategies and evolve accordingly. It is the most convenient time and place to be at, to establish and expand a data-driven strategy. Use the umpteen dashboards at hand and understand the metrics that recognize user-behaviour, interests and choices at a higher, more intimate level.
Social media advertising platforms for social advertising.
Facebook ads.
LinkedIn ads.
Twitter ads.
Instagram ads.
Google ad campaigns.
YouTube ads.
Video ads on Google.
The time to capitalize on the 2022 trends is now. A few pointers on how to leverage these trends, captivate audiences, build a larger network and keep the revenue flowing: 
Leverage the use of video as much as possible. 
Generate only relatable content.
Lay emphasis on a conversational brand tone.
Create snackable content which permeates with design elements.
Quality, quality, quality…… over quantity any day. 
Anticipate and scrutinize newer social media and marketing channels for advertising. 
For 2022 and beyond…..
The world has become one large constantly evolving user space, theoretically speaking. While it seems probable that everything is within our grasp and market understanding, there is always room for a new spin on things, especially in the digital marketing space. 
Best to be in the know of everything that is taking place and the new trends that kick in but one can never be a know-it-all. Sustainability and strategies rule; one must never stop researching and implementing new trends. That being said, the countless dashboards and tools will be handy to navigate the unique online landscape.
On that note…..
One can never really wrap things up in a strategy, it is expanding to newer gamuts and marketers have to be a step ahead. Watch this space for all the latest trends.
"Marketing is no longer about the stuff that you make, but about the stories you tell." – Seth Godin, author, entrepreneur, teacher